McLaren | Senna | 4.0L V8 (2018-Present) valvetronic exhaust system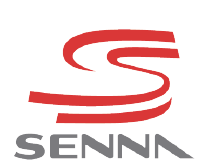 McLaren Senna
F1 Ultra Thermal Protective
White Ceramic Coated De-Catted Pipe
Our mission is to bring EXCITEMENT to car enthusiasts with our advanced Valvetronic exhaust system. A one of a kind exhaust system with unrivalled durability and craftsmanship. We are proud to announce our NEWEST edition of the F1-centered ULTRA THERMAL PROTECTIVE WHITE CERAMIC COATED DOWNPIPE.
Formula, or F1, is well known for testing the limits of motorsports. One critical component is its thermal efficiency technology. F1 incorporates this technology along with the white ceramic coated component into their exhaust system, which shields the exhaust system from excessive heat exposure, thereby improving the performances of internal combustion engines and leads to better race result.
At ARMYTRIX, we have engineered an ultra-high performing exhaust system with white ceramic coated downpipe for the McLaren Senna. The white downpipe is comprised of Zirconium Dioxide, which stays shiny and new even against highly corrosive compounds and heat exposure. Comparing to standard ARMYTRIX ceramic coating technology, the white ceramic coating provides up to 20% more reduction of engine bay temperature and can withstand temperature as high as 2200 Celsius. This is because this thermal barrier for maximum performance has been designed with a greater degree of flexibility than its predecessor.
The ARMYTRIX White Ceramic Coating offers both aesthetic appeal and superior heat protection that will significantly improve your McLaren Senna's durability in extreme condition. ARM your vehicle with ARMYTRIX for the top performance you deserve!
ARMYTRIX VALVETRONIC:
HOW IT WORKS - BRIEF OVERVIEW
As an Armytrix fan, customer, or potential customer, you have likely heard of Valvetronic. It's one of the prominent selling features of Armytrix exhaust systems and has shifted the entire exhaust industry towards adopting similar technology in all exhaust systems. The whole point of the Valvetronic system is to give you an option for how loud you want your car to be. If you leave early in the morning for work, you probably don't want your car to be excessively loud, as it will upset your neighbors. Once you're out on the open road or shredding a canyon road, you want to hear those awesome noises your car makes
The Valvetronic system allows you to switch between being quiet and being loud with the push of a button via the included remote or through the smartphone application; this works by tapping into a vacuum source on your engine and connecting it to the control module. When you press the button on the remote or smartphone application, you are communicating with the OBDII module via Bluetooth. This OBDII module tells the exhaust valve module to allow the engine vacuum to open or close the exhaust valve. You can also set the exhaust valve module to an automatic mode which will open/close the exhaust valve based on predetermined RPM range or throttle position.
Aside from getting a brutal sound with the Valvetronic system open, you can also gain power, especially if your car is turbocharged. Depending on the car, modifications, and tune you have, the valve being open will also the exhaust gas to flow more freely, as it does not have to pass through any muffler. If your vehicle is turbocharged, you may see a slight increase in boost pressure depending if you are running an open or closed boost cycle, resulting in more horsepower.
A Touch Of Brilliance
Modern minimalist design
Piano surface-like key brings high gloss finish
Combination Of Intelligence
Cutting-edge Interactive Valve Control technology
Simply control valves with OEM driving mode select
All for driving pleasure
* Compatible with Mercedes (2018+ W / LED Dashboard) models ONLY
Plug and Play
Exclusive OBDII dongle module
Reduce 30% of installation time
No more complex wiring work
Unleash the ultra-high decibel output
for adrenaline-fuelled enjoyment
Designed To Perform, Destined To Amaze
Highest standard wind tunnel test, multiple tests and verification evoke
beast performance limit.
Downpipe with cutting-edge flexible pipe technology
Protect exhaust pipes from breakage and facilitate cooling to maximize engine performance
Special rapid-cooling
ceramic coating
reduces under-hood
temperature and
resistant to rust and
corrosion ( build-to-order )
Ceramic Coated Downpipe
Prevents metal fatigue from high temperature.
Standard Downpipe
Deteriorate under high temperature which leads to pipe breakage.
3D scans car underbody for reverse
engineering to collect all hardware data,
result in rapid prototyping with high
precision.
Simulation software for gas flow, thermal energy
leakage of a variety of data analysis
Meticulously crafted for precise fitment
Quality is our pride of workmanship
Crystallization Of Technology And Art
Multiple refined mechanical polishing contributes to craftmanship level surface brightness.
Shred Labels Set New Standard
High standard T.I.G. hand welding provides the strongest and
smoothest welds without welding slag.
Shiny Silver

Unique Blue

Mysterious
Black
Lightweight
Carbon

Luxurious Gold
Join Team Armytrix
It's Your Turn. Create Your Own Story.