The iconic Porsche 911 Carrera made a comeback in 2019 with its new model, the Porsche 992 Carrera. This critically acclaimed Porsche Carrera series is designed to be integrated with the car owner's lifestyle and as a result, it has a plenty of modification flexibility.

The Armytrix premier exhaust system will bring your Porsche 992 Carrera 4/S/4S/GTS to life with these four major distinctions :
1. De-catted and 200 CPSI option to please your desire
2. Carbon tips for the aesthetic to suit your taste
3. Fit to OE actuator for seamless functionality
4. Non-OPF and OPF compatible to satisfy everyone, anywhere
If you're looking for the unfiltered, thundering roar, the de-catted option will best suit your need for a wild ride. There is also the 200 CPSI option for those in regions with stricter restrictions, but the power will still undoubtedly pack a punch.
To completely upgrade the aesthetic of the whole vehicle, the carbon tips are the ones you need. Because of how uniquely the tips are one with the bumper, you may choose to replace the stock tips with the carbon tips that complement and bring the whole visual of the Porsche 992 Carrera S together. See below for example:




For the functionality aspect, ARMYTRIX also incorporated the exhaust system to be compatible with OE actuator so you can control the valvetronic system in cabin with ease. The fit to OE actuator series will be available soon!
Finally, no more hassle, no more stress. Our Porsche 992 exhaust is OPF-compatible so don't fret! The system is designed to cater to new emission regulations so you can own the upgraded Porsche 992 anywhere in the world.
The Armytrix valvetronic exhaust is also designed to maximize the horsepower and torque potential of the Porsche 992 Carrera engine by releasing exhaust flow from the engine straight into the exhaust. So what are you waiting for? Check out the videos and photos for the experience!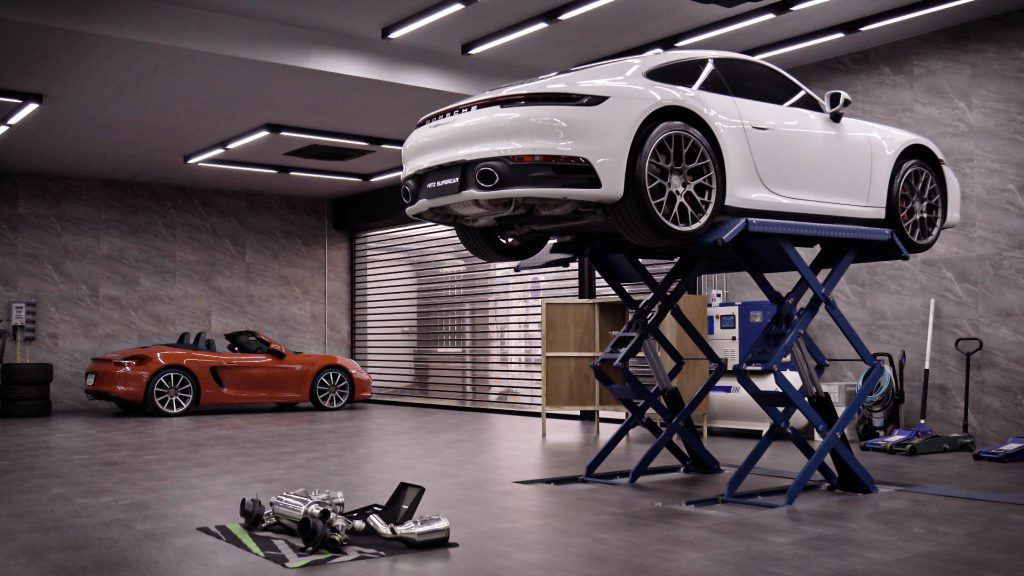 Click HERE to see more photos and videos!